SPURS & SPOONS COOKBOOK
"My Life in the Arena and the Kitchen"
by
Karen Womack Vold
This book contains some favorite recipes from Karen Vold's collection. These recipes have been collected for over 50 years and cooked by Karen for cowboys, cowgirl camps, trickriding schools, bronc riding schools, horse round-ups, and for family and friends; daily and for holidays.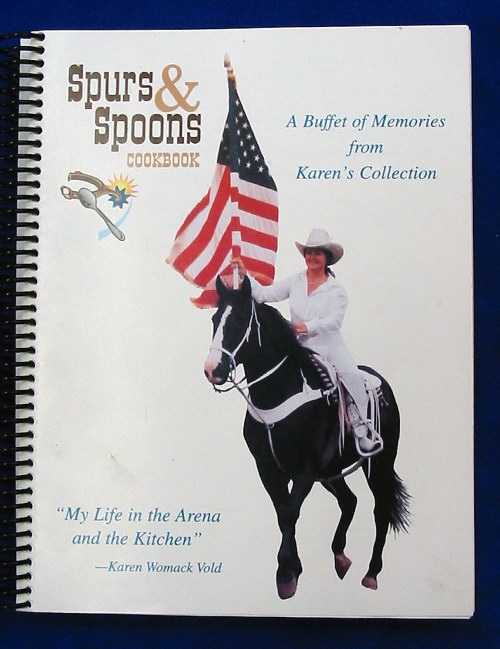 $25.00 plus $6.95 shipping and handling

SPURS & SPOONS II COOKBOOK
The Memories Continue...
$25.00 plus $6.95 shipping and handling